Safe View
Safe View roll shutters provide storefront security with 24-hour visibility. Confidently showcase products after-hours, knowing your products are safe and secure.
Buildings and
Commercial Spaces
Business
Storefronts
Entryways and
Windows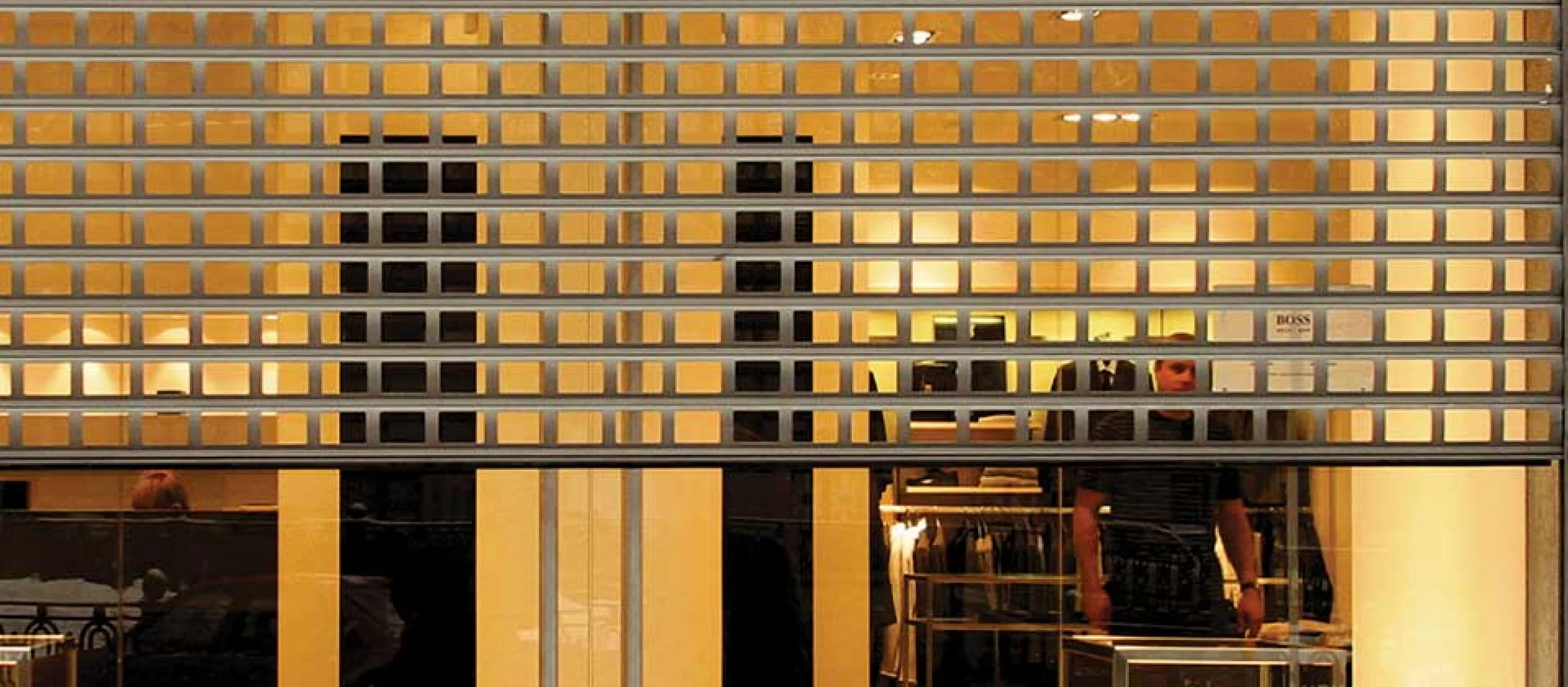 Combining elegance with
the latest technology

for building and storefront protection.
Vandalism protection
Entryway security
Window & glass protection
Core Colors
Maximum Dimensions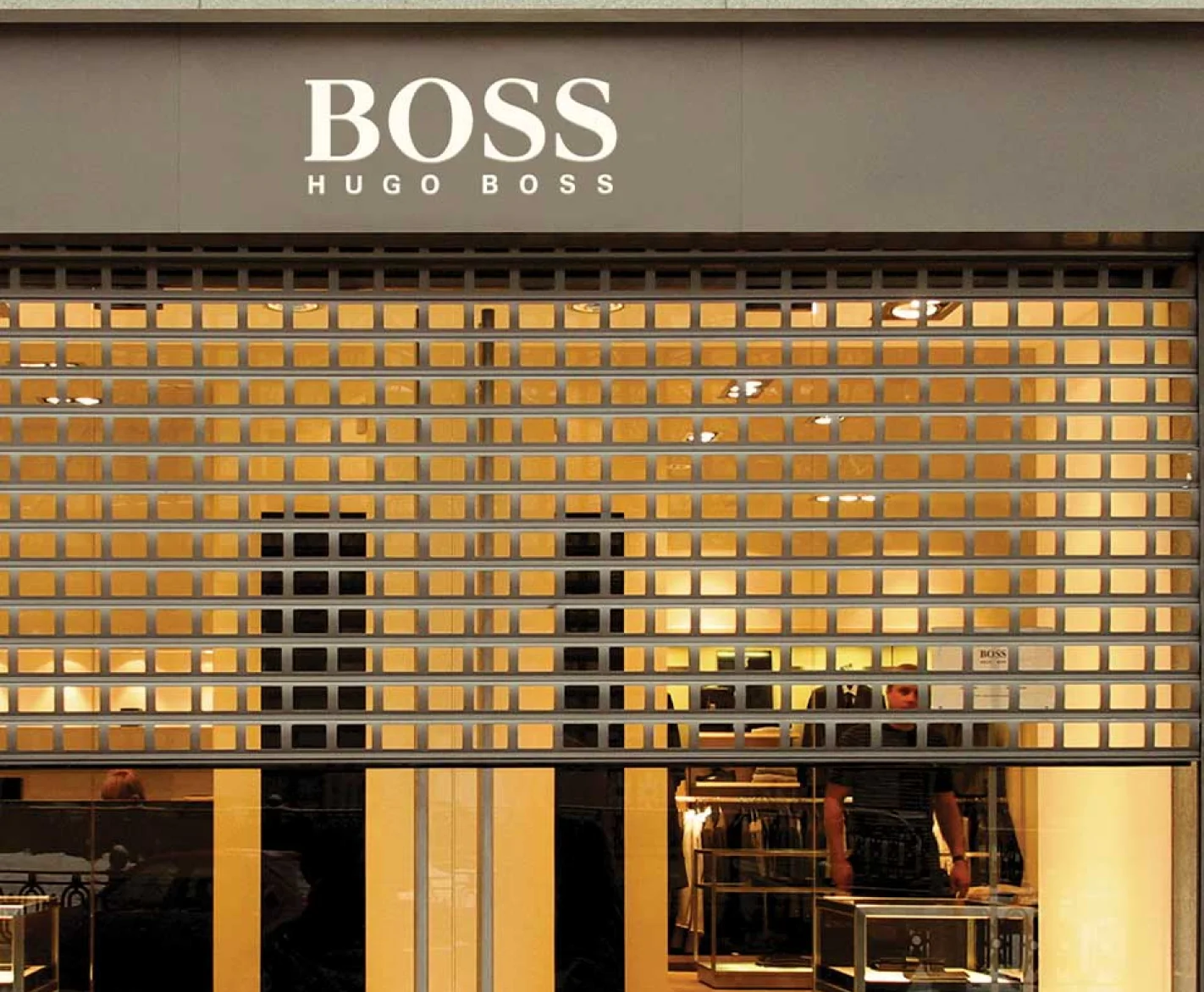 Frequently Asked
Questions
FAQ
1) What are Safe View rollshutters made of?
Safe View roll shutters are made of high-quality aluminum and stainless-steel components, making them more resistant to corrosion, rain, and fluctuations in temperature than roll shutters made of steel. Extruded aluminum profiles and guide rails provide a durable security solution while allowing between 29% and 42% light transmission for 24 hour see-through security. The roll-formed aluminum overhead panel box houses a rolling carriage assembly that glides forward and backward to ensure smooth operation.
2) What are Safe View rollshutters most commonly used for?
Thanks to their see-through profiles, Safe View roll shutters allow store owners to showcase products 24 hours a day without compromising security. They are perfect for shopping centers, jewelry stores, supermarkets, and commercial storefronts. They are also ideal for in-store counter enclosures, cigarette and gun cabinets, and pharmacy counters.
3) How are Safe View rollshutters operated?
Safe View rollshutters can be operated with a motorized control and be easily deployed or retracted with a simple click of a button. They can also be integrated with building automation systems and be operated remotely with a smart device. Manual control options are also available.
4) Can Safe View rollshutters be painted to match my decor?
Safe View roll shutter profiles are only available in Silver and they cannot be custom painted, due to the openings in the profile.
5) What is the advantage of choosing Safe View rollshutters over other rollshutter options?
Yes, all Talius roll shutters, including Safe View roll shutters, provide a strong barrier against break-ins.
6) Are Safe View rollshutters as secure as other Talius security rollshutters?
Talius regular Habitat Screens are designed to block the sun. Habitat Clear screens help regulate temperatures in cooler months by trapping warm air in, but in summer months, they will not block the heat from the sun. They are excellent for blocking wind, rain, dust, and snow. The guide rails, panel box, and screen create a completely enclosed system to keep insects out.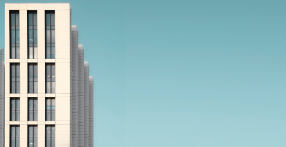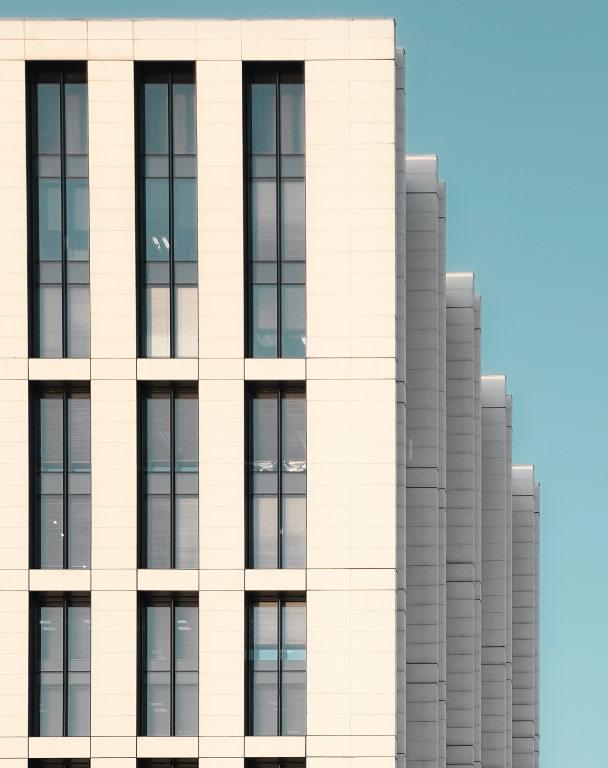 Ready to discuss your idea!
Roll Shutters
Habitat Screens
Awnings
Industry Solutions
About Us